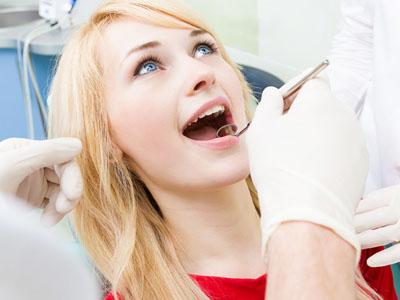 Bone loss in the jaws and around the teeth can be the result of missing teeth, periodontal disease, or trauma. This bone loss is more than a detriment to oral health and function; it can also alter facial appearance as the support for the natural contours of the face is diminished.
When a tooth is extracted, the natural stimulation to the underlying bone that is generated by the forces of biting or chewing is lost. The fact of the matter is that bone width can be reduced by as much as 25% in the first year following tooth loss.
By performing grafting procedures, the oral and maxillofacial surgeon can help restore the bone to its original dimensions to maintain facial esthetics, repair the damage caused by periodontal disease as well as facilitate the success of procedures such as the placement of dental implants. A bone graft provides a platform or "scaffolding" for new bone growth and the material for a bone graft can be derived from the patient, other donor sources or be comprised of synthetic, bone-like materials.
Socket preservation is a procedure designed to reduce the bone loss or resorption that follows the extraction of teeth. Its purpose is to maintain the integrity, volume and natural contours of the alveolar bone that surrounds and supports the teeth to facilitate the successful restoration of the area with a dental implant or the placement of another type of prosthesis.
After the removal of a tooth, the dentist places bone grafting material, which serves as a scaffold for bone growth, and/or a membrane containing elements that promote bone regeneration in the tooth socket to both facilitate optimal healing and encourage new bone development in the area.